We urge adherence to the ceasefire , declared on 10 October.  Since September 27, hundreds of people have been killed in this latest escalation of the decades-old conflict over Nagorno-Karabakh. 
We stand with WiB  Armenia and all women in the region. As in all conflicts and wars, women bear the greatest burden.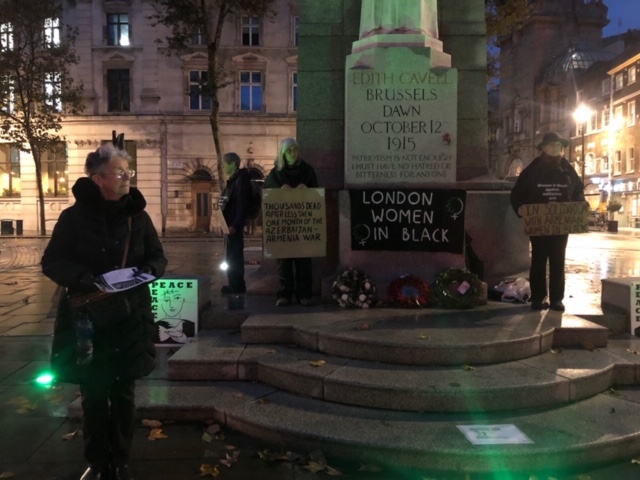 · Read more background to the conflict here https://www.theguardian.com/commentisfree/2020/oct/10/war-edge-europe-nagorno-karabakh-conflict-armenia-azerbaijan?CMP=Share_iOSApp_Other
· We condemn the UK Government's role in supplying arms to Armenia, Azerbaijan, Turkey and Russia, the last two being 'military players' in the region.  CAAT has documented these sales since 2008.  More here https://caat.org.uk/data/exports-uk/ 
· The arms trade has no frontiers. It cannot be 'controlled' It must be stopped.
Write to the Dominic Raab, Secretary of State at the Foreign, Commonwealth & Development Office urging that the UK Government do all it can to support the ceasefire and urging that UK arms sales to the region be stopped. FCDO, King Charles Street, London SW1A 2AH   (fcdo.correspondence@fcdo.gov.uk)