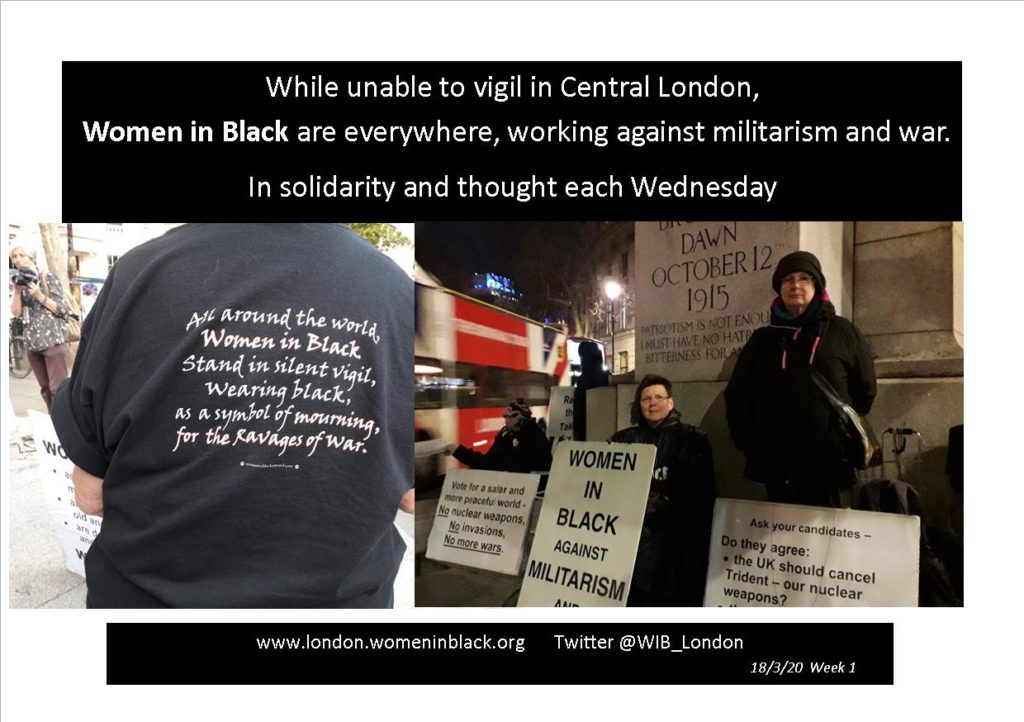 London WiBs have had a week of anguished discussions about whether or not to continue with our weekly vigils.
We have decided that it is best if we no longer have our weekly vigils – in order to stay healthy and ready for when we can do it again.
We will try to take small actions locally where possible, putting posters and stickers in our windows, and keep in touch online and share ideas.
Pat created this leaflet/photo…. we hope the first of a fab' series. Thanks Pat.
To all our WiB supporters in London and beyond – keep well and stay positive and active – both physically and politically.