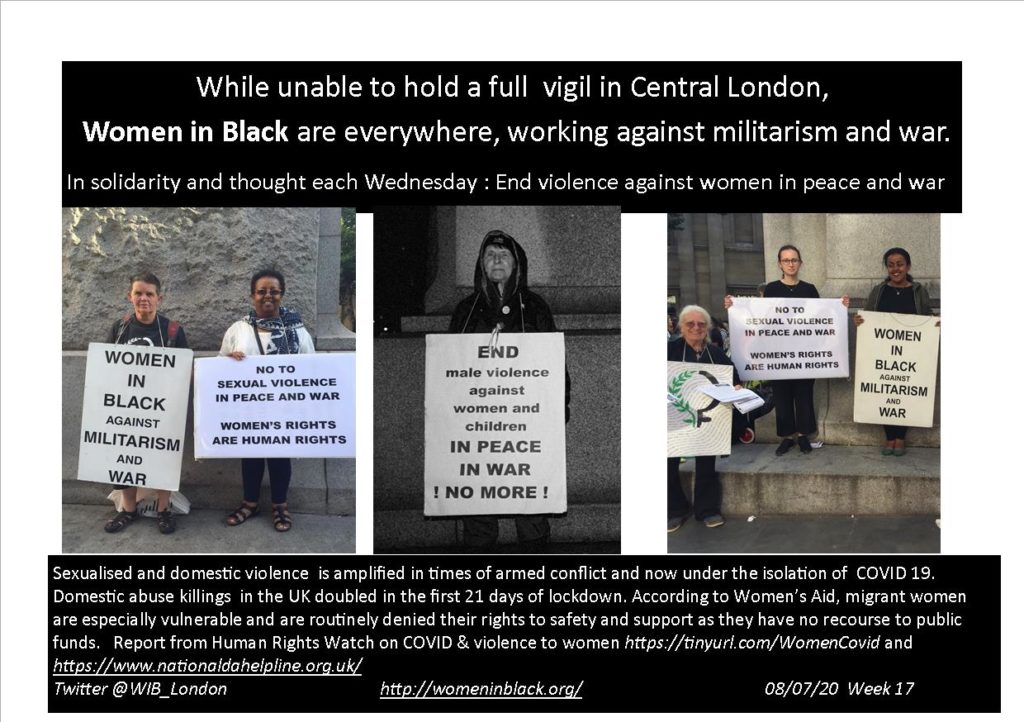 Today marks our 17th Solidarity at a Distance Vigil with Women in Black London. A few of us now venture down to the Edith Cavell statue on Wednesday between 6 – 7 pm, others join in whatever way they can – lighting a candle at this time, putting the leaflet in their window, posting the leaflet on FB or Twitter…
The theme this week is Violence to Women in War and Peace.
Sexualised and domestic violence is amplified in times of armed conflict and now under the isolation of COVID 19. Domestic abuse killings in the UK doubled in the first 21 days of lockdown. According to Women's Aid, migrant women are especially vulnerable and are routinely denied their rights to safety and support as they have no recourse to public funds.
Read more here
Report from Human Rights Watch on COVID & violence to women https://tinyurl.com/WomenCovid and https://www.nationaldahelpline.org.uk/