On 25 November, London Women in Black joined with COMMON CAUSE UK leaders and survivors from D.R.Congo and Rwanda, MillionWomenRise and the Women's International League for Peace and Freedom (WILPF) participated in a small solidarity demonsration at Downing Street in London.
COMMON CAUSE handed in their Memorandum (dated 31 October) and a solidarity letter (signed by MWR, WiB, WILPF and AIDD Women Peace & Security Congo Project, see below) to the Prime Minister at Downing Street, requesting a meeting with Prime Minister Rishi Sunak and Foreign Minister James Cleverly.
The Memorandum is detailed and powerful, denounces escalating violence against women and girls, including rape and gender-based violence acts which would amount to crimes under international law. COMMON CAUSE calls on the UK and other governments to take responsibility and be held accountable for their complicity in the actions of various perpetrators, including armed groups and military-industrial multinational companies, that drive and enable the terrible violence against civilians, including women and children in the Congo.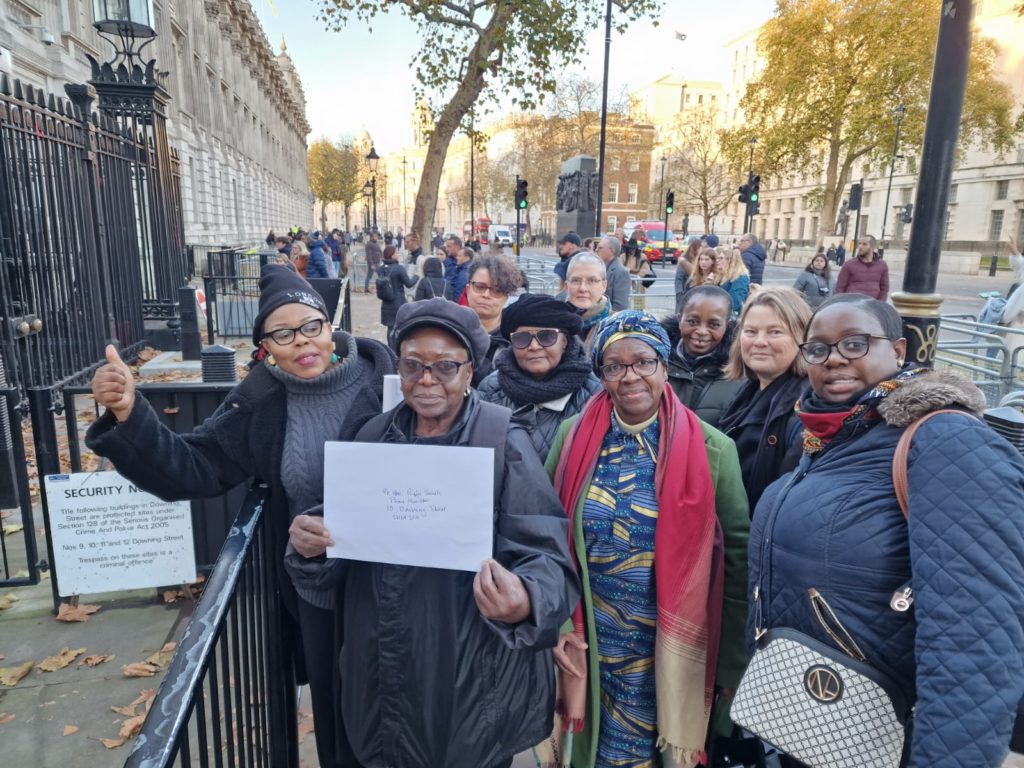 COMMON CAUSE UK is a platform for Congolese & Francophone African women in the UK. Many of the Rwandan and Congolese survivors in the UK and Europe are refugees.
You can read the Common Cause Memorandum, here and above, and the joint solidarity letter below.